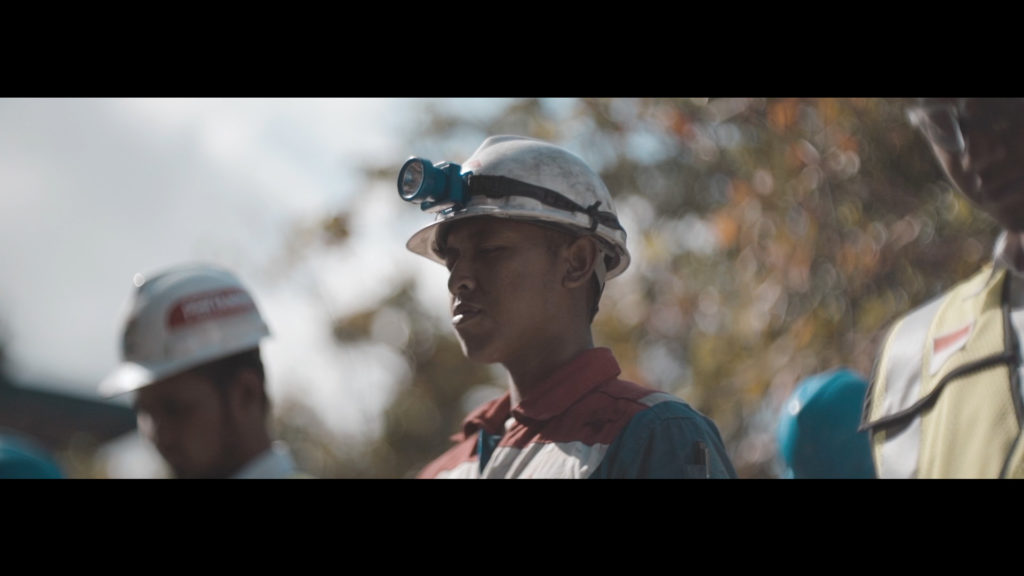 Safety Induction Pertamina Aviation
Video Safety adalah jasa video profesional khusus K3L, Kesehatan, Keamanan, Keselamatan Kerja, dan Lingkungan, berbasis di Jogja, Indonesia
Client: Pertamina DPPU Ngurah Rai Bali
PH: KOEN Cinema Indonesia
Selamat datang di Kantor DPPU Pertamina Ngurah Rai, Bali.
Depot Pengisian Pesawat Udara Ngurah Rai merupakan DPPU terbesar kedua di Unit Bisnis Aviation, Direktorat Pemasaran PT. Pertamina Persero, yang bertugas melayani pengisian bahan bakar pesawat udara berupa avtur dan avgas di Bandar Udara Internasional Ngurah Rai, Bali.
Ngurah Rai Aircraft Filling Depot is the second biggest DPPU in Aviation Business Unit of PT. Pertamina Persero Marketing Department. It serves Aircraft fuel filling in the form of avtur and avgas at Ngurah Rai International Airport, Bali.
Sesuai dengan kebijakan Perusahaan terkait prosedur standar keselamatan, berikut kami sampaikan
safety briefing sebelum anda memulai aktifitas.
Setiap pengunjung, wajib melapor, mengisi buku tamu, dan diperiksa oleh Petugas security sebelum memasuki area Kantor Pertamina DPPU Ngurah Rai, untuk kemudian diberikan visitor card sesuai keperluannya. Visitor card ini wajib digunakan oleh Pengunjung selama berada di area Kantor Pertamina DPPU Ngurah Rai
Apabila Anda ingin memasuki area operasional atau area terbatas, wajib menggunakan APD (Alat Pelindung Diri) serta Anda dilarang membawa handphone, senjata tajam, rokok, korek api, atau sumber api lainnya.
Di Area Penimbunan, Anda wajib menggunakan Safety Vest, Safety Shoes, Safety Glasses, Safety Helmet, dan Safety Gloves.
Sedangkan di Area Pengisian Bahan Bakar Pesawat Udara di Apron, Anda diwajibkan menggunakan Safety Vest, Safety Shoes, Safety glasses, Bump Cap, Earmuff dan Safety Gloves.
Unsafe condition adalah situasi berbahaya yang memungkinkan terjadinya cidera atau kerusakan.
Simak video selengkapnya dan jangan lupa like, share, dan subscribe untuk mengetahui video berkualitas terbaru dan terupdate.
Gimbal Setup
Shot with Sony A7s + Sony A7III + Samyang AF 14mm f2.8 + Sony FE 12-24mm f4 G + Sony Vario-Tessar T* FE 16-35mm f4 ZA OSS + Sony FE 28mm F2 + Sony Zeiss Distagon T* FE 35mm f1.4 + Sony Zeiss Planar T* FE 50mm f1.4 + Sony Zeiss Sonnar T* FE 55mm f1.8 + Zhiyun Crane V2 3 Axis Gimbal Stabilizer + DJI Ronin S
Tele and Macro Setup
Shot with Sony A7s + Sony A7III + Canon EF 70-200 f2.8 L IS USM II + Canon EF 100-400mm f4.5–5.6L IS II USM + Canon EF 100mm Macro L IS USM + Canon EF 135mm f2 L + Sony FE 70-200mm f4 G OSS + Sony FE 85mm + Sony FE 90mm f2.8 Macro G OSS + Manfrotto Monopod
Timelapse Setup
Shot with Sony A7s + Sony A6000 + Laowa 15mm f4 Wide Angle Macro + Canon 16-35mm f2.8 L USM + 20mm f1.8 EF + Meike 12mm f2.8 + Manfrotto Befree
Timelapse and Underwater Setup
Sony RX100 V + Underwater Housing + GoPro Hero 6 + GoPro Clamp Mount + DiCaPac WP-S5
Drone Shot with DJI Mavic Pro + DJI Mavic 2 Zoom in 4K 30P
Edited and Graded in Lenovo ThinkPad W520 with Adobe Premiere Pro CC Editing Software + Macbook Pro 2016 MLH42 + iMac Pro 2017 with FCPX
A Cinematic Insightful Storyteller. We create a cinematic film with Light, Motion, and Action. Video production and cinematic filmmaker based in Surabaya and Yogyakarta. Professional in motion picture and cinematography projects
Video Safety adalah jasa video profesional yang bergerak khusus di bidang K3L, Kesehatan, Keamanan, Keselamatan Kerja, dan Lingkungan, yang berbasis di Yogyakarta dengan wilayah kerja di seluruh Indonesia
Tags
koen cinema indonesia, koen cinema, video company profile, video CSR, cinematic video CSR, cinematic company profile, Sony A7s cinematic, cinematic video, contoh video company profile, contoh video csr, contoh video profil perusahaan, jasa pembuatan company profile terbaik, jasa dokumentasi event, videografer surabaya, videografer yogyakarta, jasa videografi, safety induction for visitors, safety induction pertamina